Speedwrite is unique, invented in 2021, and our text generation technology is unmatched.
For comparison's sake, we did some web searches, to test Speedwrite against other services on the internet, which claim to do something similar.
| | Great English Writing | Unique Text | No Captcha | Fast Results |
| --- | --- | --- | --- | --- |
| Website #1 | | | | |
| Website #2 | | | | |
| Website #3 | | | | |
| Website #4 | | | | |
| Website #5 | | | | |
| Website #6 | | | | |
| | | | | |
Speedwrite performed well. There are serious problems with the others..
For each of these websites, we used this input text, from Wikipedia...

An internal combustion engine (ICE) is a heat engine in which the combustion of a fuel occurs with
an oxidizer (usually air) in a combustion chamber that is an integral part of the working fluid
flow circuit. In an internal combustion engine, the expansion of the high-temperature and
high-pressure gases produced by combustion applies direct force to some component of the engine.
The force is applied typically to pistons, turbine blades, a rotor, or a nozzle. This force moves
the component over a distance, transforming chemical energy into useful work. This replaced the
external combustion engine for applications where weight or size of the engine is important.

This is the result from the first website we tried...

It kind of looks like English, right? But let's dig into some sentences....
An inner ignition motor
Uh... what is that?
In an inner burning motor
What is this inner thing?
This traded the outside ignition motor for applications
where weight or size of the motor is significant. 
Hm..... This makes no sense at all...
That's because this website is basically working like an advanced thesaurus. It's just changing some words around. And that leads a very serious problem: The text that it outputs does not make sense.
And even when the text is semi-OK...
We found that there were other, obvious problems. For example, this website, google hit #2, produces text which is exactly the same length as the input text. Not only that, but each sentence of the input clearly corresponded with another sentence in the output:

And the input and the output are exactly the same length! Not so smart!
But alas, that's not the only problem with this one....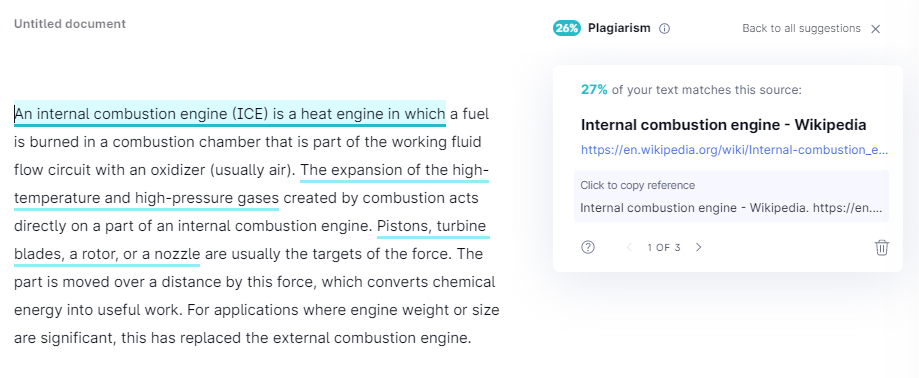 Speedwrite: a breath of fresh air....
Let's see what Speedwrite did with the same input text....
Speedwrite creates well-styled, unique text, like as would be written by an expert English speaker. It's not just a thesaurus machine. It's actually writing entirely new text.
And, when we check this text for originality...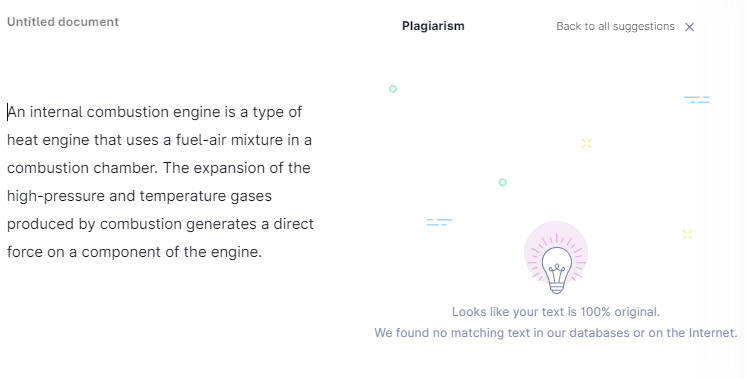 ...It's determined to be 100% original.
Speedwrite: Writes better, more original text...
Other automatic writers don't modify the length of your input. You get paragraphs that are nearly exact duplicates of your input paragraphs. It's obvious that the output paragraphs are derived exactly from the input paragraphs...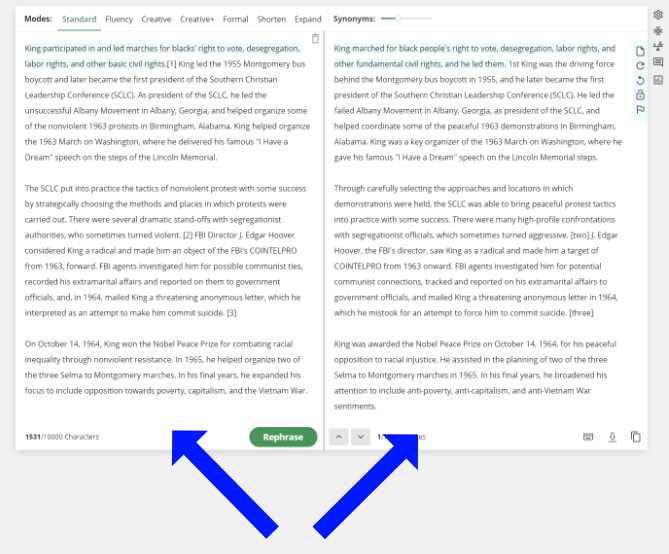 Speedwrite is the only text generator that intelligently interprets your input, to make new, original text....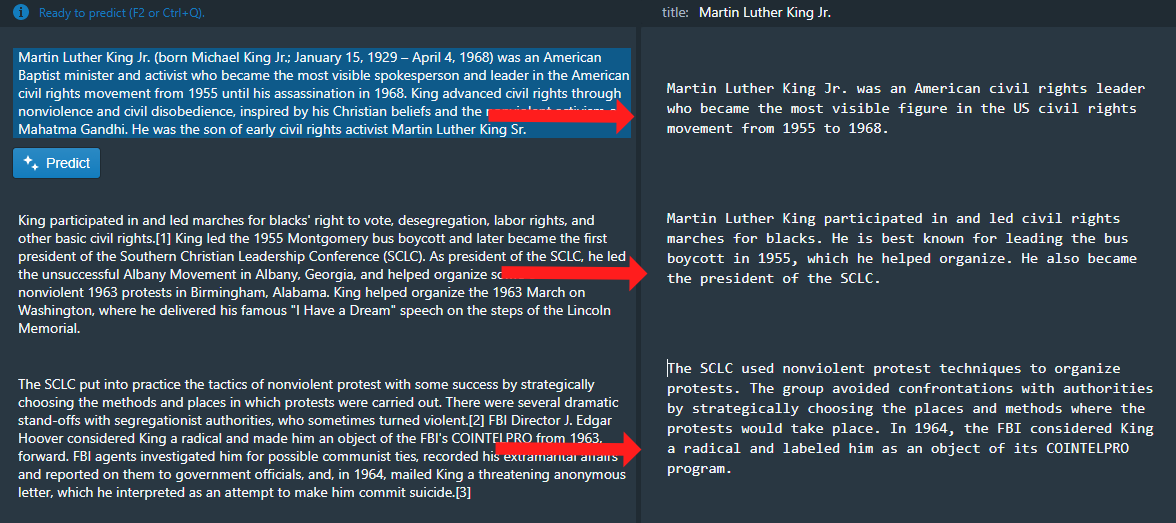 Other services write text that is only good for computers to read....
Look what happened when we put this text into Google's #2 search result ....

Compare that to what Speedwrite creates, from the same input...

Speedwrite really is different. There are lots of online services that will generate text, but Speedwrite is the only one which can create text like a skilled, fluent writer. No other service even comes close.
Ready to take it for a test-drive? Let's learn how it works...